Garden Route Spa and Wellness Hotels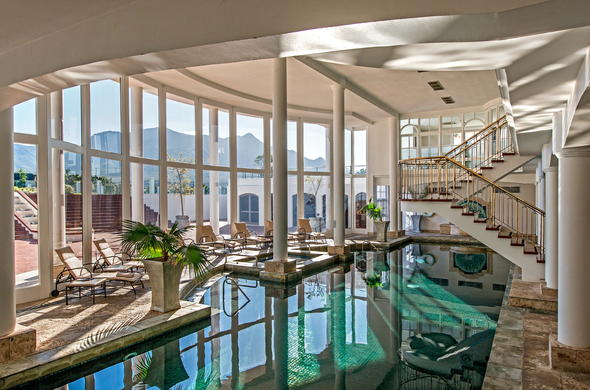 Escape from civilization to one of these five and four star spa hotels on the Garden Route. Get back in touch with your self and re-focus your positive energies on the fullness of a more harmonious and balanced spirit.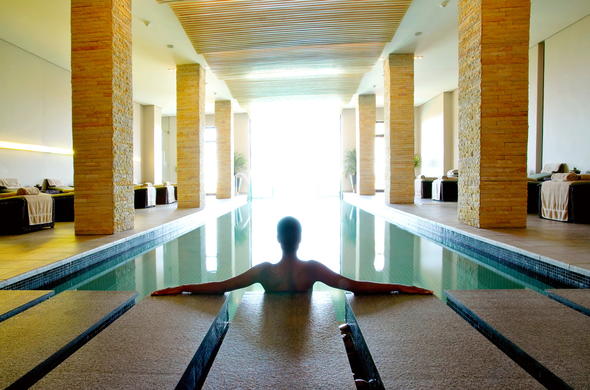 Pezula Golf Resort & Spa
Pezula Golf Resort & Spa
A castle on the beach. Situated in the picturesque Garden Route town of Knysna, the Hotel offers luxurious accommodation and an exceptional range of rejuvenating spa treatments. There is also a fully equipped gym that perfect for those guests that wants to stay active during their stay. The famous Pezula Championship Golf Course overlooks the Indian Ocean and Knysna Lagoon.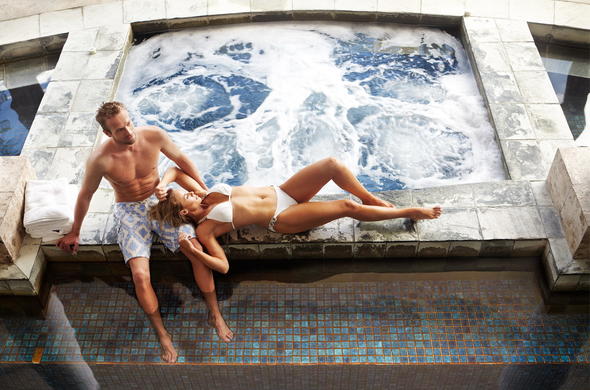 Fancourt Hotel and Golf Estate
Fancourt Hotel and Golf Estate
in George offers comprehensive spa facilities. Invigorate and energise body and soul in tranquility & luxury. Relax with a swim in the heated Roman Bath, or a hot stone massage or enjoy. All the facilities you could need are available: steam room, sauna, Jacuzzi and tepidarium. Fancourt Spa offers guests an oasis for tranquility and wellness.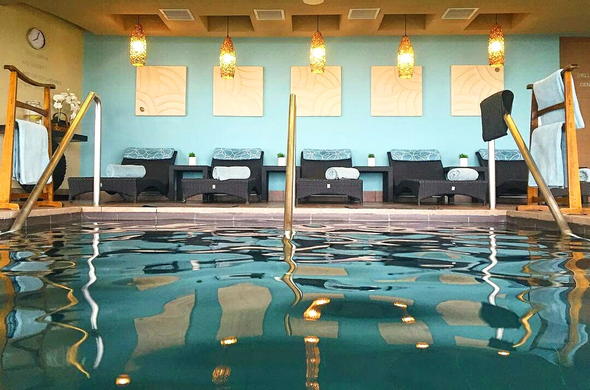 Simola Golf & Country Estate
Simola Golf & Country Estate
This Knysna estate is set on the Knysna hills and overlooks the valley and surrounds. Simola offers fully equipped facilities. You can enjoy a wide variety of beauty treatments and massages as well as manicures and pedicures. There is an indoor heated pool, rasoul and sauna. Feel relaxed and revitalized to face life and its offerings.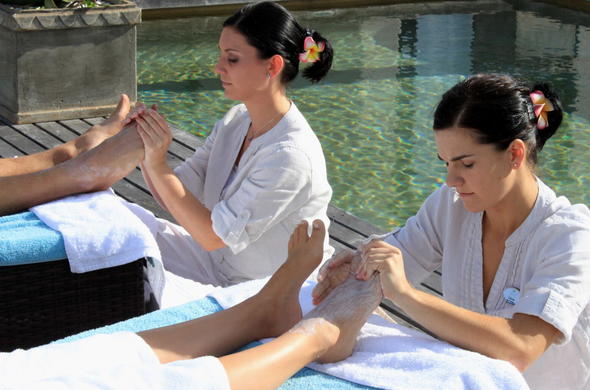 Plettenberg Park Hotel & Spa
Plettenberg Park Hotel & Spa
Spa @ Plettenberg Park merges the energy of the ocean with the harmony of the Spa. Perched on a cliff-top between turquoise waters of the ocean and the surrounding woodlands. The Spa offers a complete range of Body and Beauty treatments. Enjoy the unspoiled views of the Indian Ocean from the relaxation areas and awaken your senses.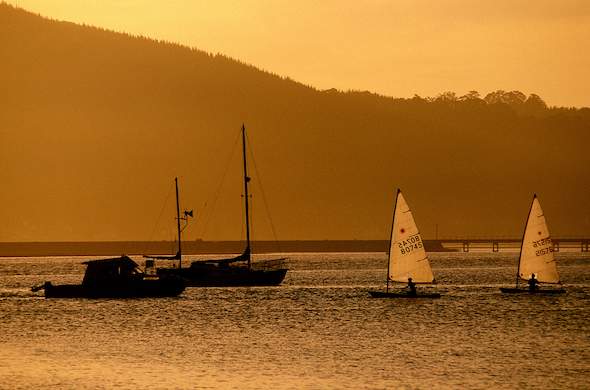 Whalesong Hotel & Hydro
Whalesong Hotel & Hydro
The Von Zoe Salon & Spa, in Plettenberg Bay, offers laser treatments, aromatherapy massages, facials, manicures, pedicures and a many more specialist spa treatments. Relax in tranquil surroundings and immerse your self in the indulgent pampering experience that leaves you rejuvenated and recharged. Feel revitalized during your Garden Route stay.