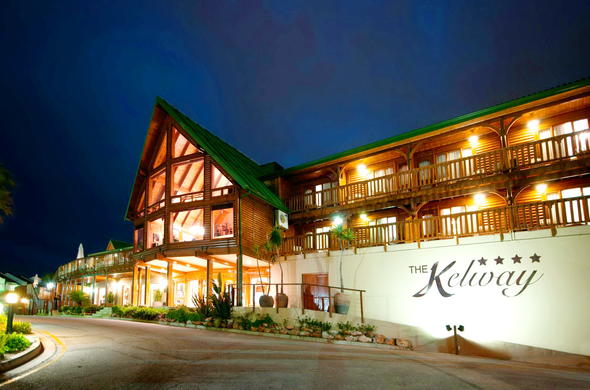 This hotel, restaurant and conferencing accommodation is sophisticated, stylish, convenient and has friendly, efficient and hospitable staff.
A sophisticated hotel, restaurant and conference centre
Kelway Hotel boasts 61 luxurious suites
The Kelway Hotel is close to the beautiful beaches of Port Elizabeth
Trendy a-la-carte restaurant Farriagers serves delectable food
This fine establishment, situated in the Nelson Mandela Metropole, is a hotel, restaurant and conferencing centre all rolled into one. This Eastern Cape hotel offers all its guests comfort, tradition, style and warmth that they won't experience anywhere else and is well known for its excellent hospitality. Lounging in one of your suites you are welcomed by sweeping views of Algoa Bay and Kings Beach.
This Eastern Cape hotel boasts 36 luxury rooms, 2 premier rooms and 23 twin rooms. The Kelway Hotel is conveniently situated within close proximity of the famed Bayworld Oceanarium and within walking distance to the beach and other popular tourist attractions. This Eastern Cape hotel proudly features a state of the art conference centre and world class a-la-carte restaurant called Farriagers.
Facilities
3.5 km/2.8 miles from the Port Elizabeth airport. Airport transfers can be arranged
Walking distance to the major beaches and aquarium
Safe, open off street parking
Laundry and iron service on request
Cocktail bar/pub
18 hour room service
In room internet facilities
Swimming pool
Wheelchair friendly
Courtesy limousine