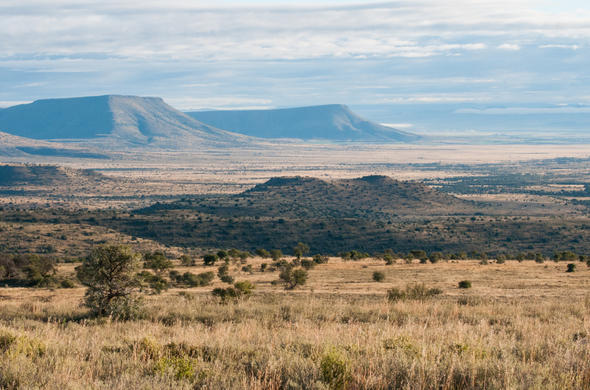 Information about the conference facilities at the Mountain Zebra National Park.
Mountain Zebra National Park conference facilities:
Mountain Zebra National Parks conference seating facilities compromise
20 seats at tables
which are arranged in a U-shape, 30 seats at a tables in a row facing forward, or 60 seats in rows without tables. Equipment propounds: overhead projectors, whiteboard, flip chart, slide projector, 2m x 2.5m screen, TV and VHS video machine and telephone in conference room. Mountain Zebra National Parks conference facilities also have
photocopying and fax facilities
at a fixed tariff, available on request. The hall can be darkened.All
meals can be taken in the restaurant
; special meats can me served if arrangements are made in advance. Liquor, groceries and curios are available at the shop. Tea, coffee and refreshments are available at extra cost. Water, glasses, ashtrays and sweets as well as brochures and
information pamphlets are provided
on the tables.